Donut Connection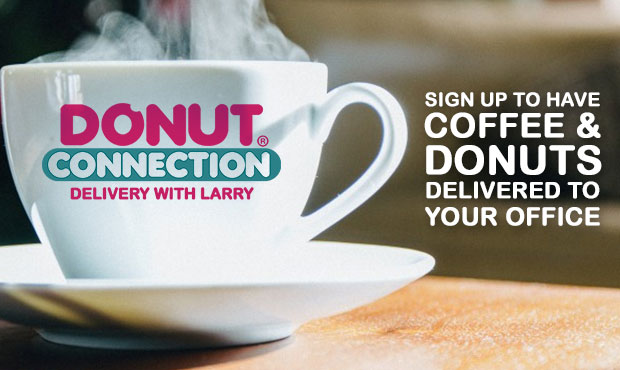 Who wouldn't want Coffee and Donuts from Donut Connection ? Every Monday after the Livin' Large Morning Show with Larry Wilson, Larry will randomly select a business to win a coffee and donuts certificate, for 2 dozen donuts and a carafe of World's Best Coffee!.
Sign up below for your chance to win!
Find Official Rules here
.....and Donut Connection now uses "Bite Squad" for delivery!