Cedar Key is our destination for Vacation Friday this week!
EXTRA MUST DO: You have to start off with the best coffee in town!
Get coffee and a light breakfast or lunch, at 1842, Daily Grind Mercantile right down from Bonish studios. Best coffee. The owner of the Daily Grind told us that it took them 2 years to decide which grind to bring in,, even the best decaf.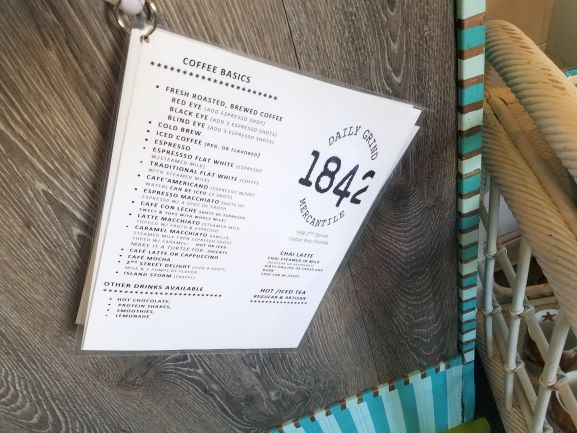 And an EXTRA, EXTRA: For the most variety of souvenirs, shop at Island Trading Post!