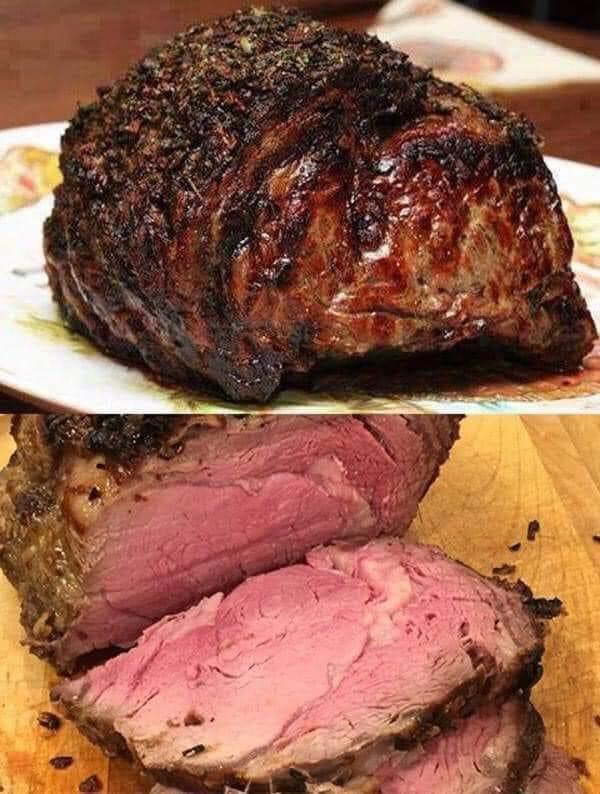 A suggestion for your 2021 New Year's Dinner!
The perfect Prime Rib! Credit belongs to a Facebook friend of mine, Karen Black.
Over the years I have failed miserably on cooking Prime Rib, most likely from being impatient.
Here is the perfect recipe:
-First, mix up the basting rub of olive oil, salt, pepper, garlic salt and your favorite spices .
-Rub the outside of your Prime Rib Roast.
-Pre-heat oven to 550 degrees on the roasting setting.
-Place Prime Rib in shallow baking pan, uncovered in oven.
-Roast 5 minutes per pound for rare, 6 minutes per pound for medium, 7 minutes per pound for medium well.
-After the appropriate cooking time, turn oven off, DO NOT OPEN THE OVEN DOOR FOR 2 HOURS!
-Take Prime Rib out, slice and it should be perfectly cooked!
-Happy New Year!