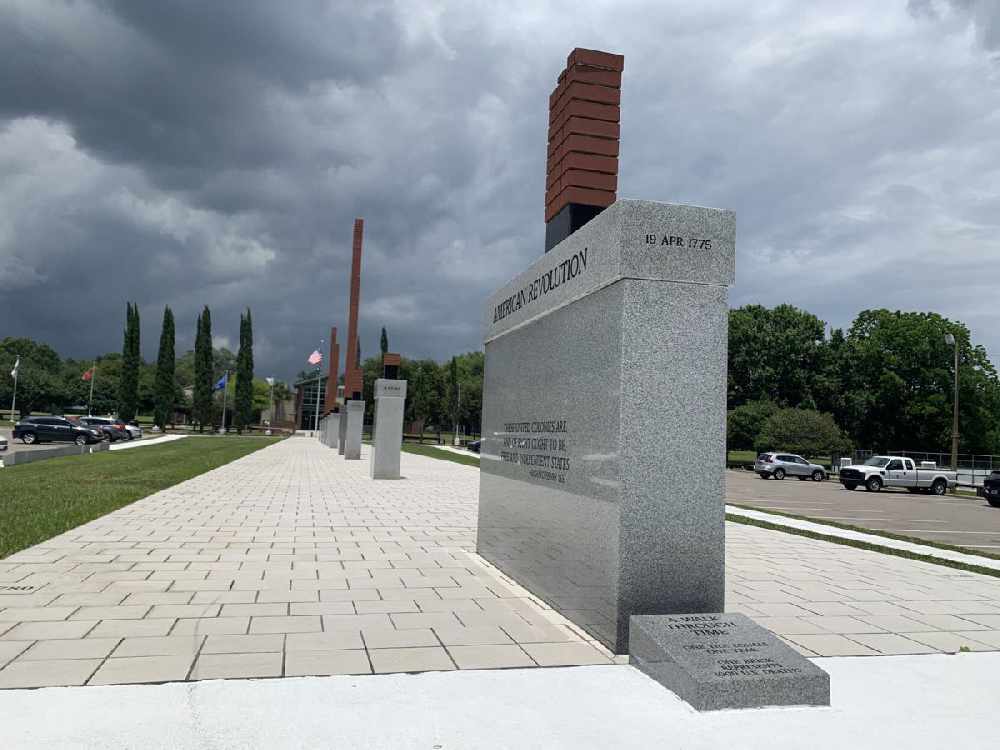 Photo Cred: Suzette Cook(Mainstreet Daily News)
Short reminder that yes, you have had a long, fun filled, great tasting grill-fest weekend. But do take a few minutes to remember why this day, Memorial Day is here. Simply said. To remember those men and women that did not make it back.
As you scroll through Facebook, you'll see most of your friends talking about somebody in their lives that is an at war memory. Most of us have a soldier family member or friend that is what Memorial Day is all about.
And if not today, some day soon I encourage you to go visit the monument in Gainesville at Veteran's Memorial Park off of Tower Road.
Blessings to you this Memorial Day.
https://www.mainstreetdailynews.com/history/holiday-history-the-story-of-memorial-day/article_42700704-bff9-11eb-b1dd-a7cba40a70d9.html