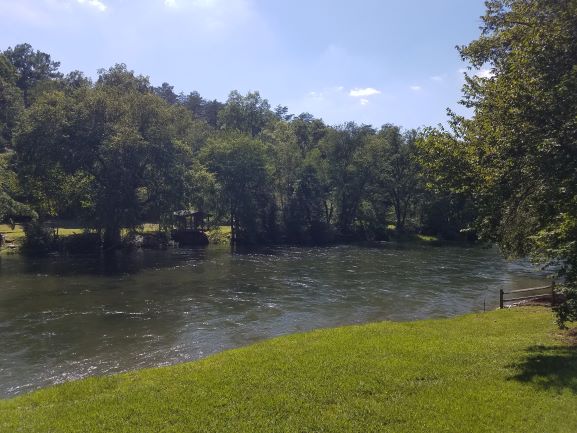 My wife, Keri and I got back recently from 6 beautiful days in Blue Ridge, Georgia. We have been talking about different locations to go on vacation this Summer during our Vacation Friday segment on the show. Blue Ridge is a must add to the list anytime!
Our Top likes:
-Blue Ridge Mountains of course
-We love to hit as many states as possible and we were in Georgia and Tennessee at the same time! And the border of North Carolina is 21 miles away in Murphy, North Carolina. Cool little casino there too!
-Take the train tour out of Blue Ridge, about a 2 hour tour
-Stay in a cozy cabin on the river or at Lake Blue Ridge. It is worth paying a little more as opposed to staying in a motel.
-Can't go wrong with most of the eateries and breweries. Stop by Grumpy Old Men Brewery.
-One place I will recommend to eat is at Bigun's BBQ about 15 minutes away from Blue Ridge.
https://www.blueridgemountains.com/things-to-do/mountain-town/downtown-blue-ridge/