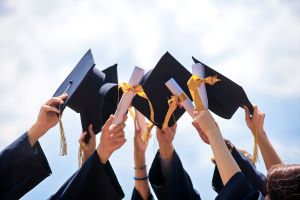 I had 3 stories left over from my show this morning, all dealing with kids, schools and 2020 graduates! So the stories prompted me to show my respect to you!
Know that, yes, this will be the weirdest school-life event you most likely will ever have, but do know that I am proud of your education accomplishments. Just didn't want that congrats to go by the way side.
Class of 2020, your graduation year is a huge part of history. Share what you have and are still learning through this COVID-19 Pandemic and at your high school reunions the conversations will never wane.
Congratulations Class of 2020, most proud of you!
Now, go get life!