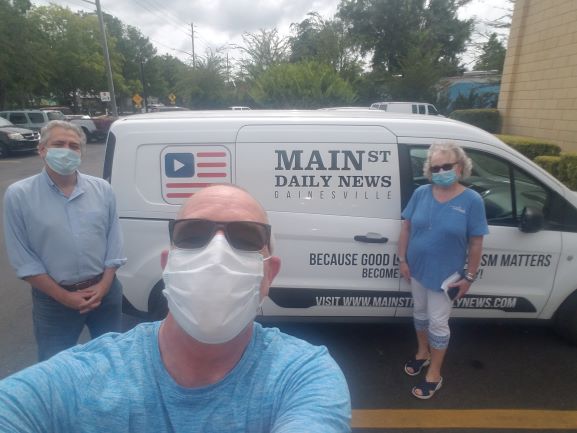 Me, Reggie Connell and Karen Woolfstead showing off our Mask Fashion today.
I have some good news surrounding all that is going on in our world. We partnered with our information resource, Mainstreet Daily News at 106.9 I Am Country on a Cash Contest, Free Money Monday's over the last several weeks. Thanks to Reggie Connell from Mainstreet for putting out a great, local news source.
One of our winners is a college student and without hesitation upon receiving the cash donated it to the Bread of The Mighty Food Bank in Gainesville.
The humbled student wants to remain anonymous. Point being, we all know that kid could definitely use the cash but goodness and heart prevailed for the donation! In talking with Karen Woolfstead at Bread of The Mighty Food Bank she said that $100 donation provides 1,000 meals through their services. Good work!
https://www.mainstreetdailynews.com/