Breast Cancer Awareness Month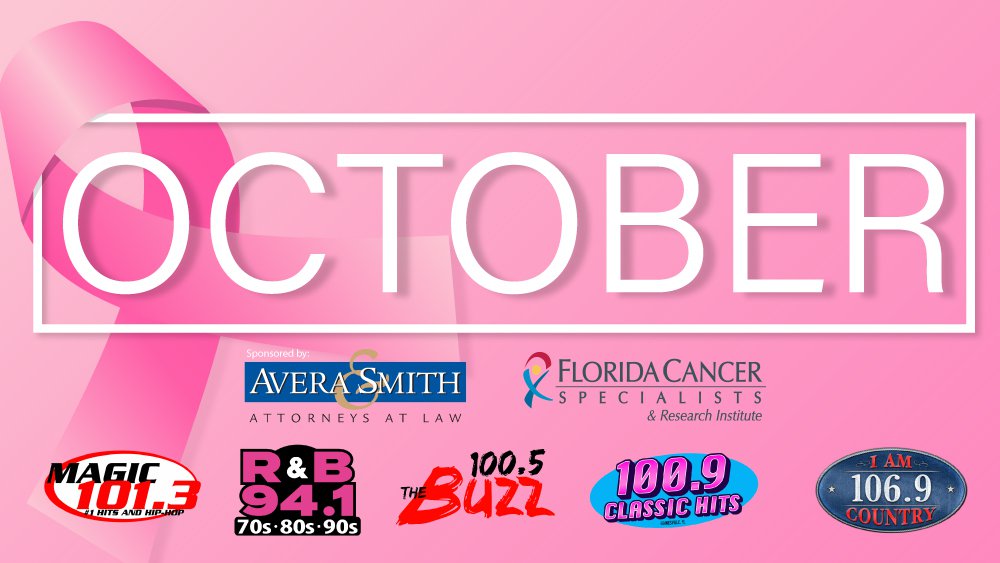 According to the Centers for Disease Control and Prevention, about 220,000 cases of breast cancer are diagnosed in women each year in the U.S. That means breast cancer affects 1 in 8 women in their lifetime. October is Breast Cancer Awareness Month, an annual campaign started back in 1985 to increase awareness of the disease.
Fast Facts About Breast Cancer
• Each year in the United States, more than 220,000 women get breast cancer and 42,000 women die from the disease.
• Men also get breast cancer, but it is not very common. About 1 out of every 100 breast cancers diagnosed in the United States is found in a man.
• Most breast cancers are found in women who are 50 years old or older, but breast cancer also affects younger women.
Other than skin cancer, breast cancer is the most common cancer among American women. Mammograms are the best way to find cancer early when chances for survival are highest. Regular screening tests (along with follow-up tests if diagnosed) reduce your chance of dying from breast cancer.
1. Know your risk
• Talk to both sides of your family to learn about your family health history
• Talk to a doctor about your risk of breast cancer
2. Get screened
• Talk with a doctor about which screening tests are right for you if you are at higher risk
• Have a mammogram every year starting at age 40 if you are at average risk
• Have a clinical breast exam at least every 3 years starting at age 20, and every year starting at age 40
3. Know what is normal for you
See a doctor if you notice any of these breast changes:
• Lump, hard knot or thickening inside the breast or underarm area
• Swelling, warmth, redness or darkening of the breast
• Change in the size or shape of the breast
• Dimpling or puckering of the skin
• Itchy, scaly sore or rash on the nipple
• Pulling in of your nipple or other parts of the breast
• Nipple discharge that starts suddenly
• New pain in one spot that doesn't go away
4. Make healthy lifestyle choices
• Maintain a healthy weight
• Add exercise into your routine
• Limit alcohol intake
• Limit menopausal hormone use
• Breastfeed, if you can
For additional tips and resources, visit these reputable sites:
cdc.gov/cancer/breast/index.htm
Sponsored by: